Our Mission & Philosophy
Ardeeka means "equal partnership."
As a business we endeavor to create, develop and maintain equal partnerships with our clients, with ourselves and in our usage of technology. Our mission is to deliver impeccable service, with integrity and mutual respect as trusted business partners. Whether you are looking to buy NetSuite products or NetSuite services, you can expect an equal partnership with Ardeeka.
Why Choose us?
Ardeeka Commits To Creating A Successful Partnership With Your Business.
Partnership is Our Commitment: Your NetSuite purchase and implementation is about more than just the technology, it's also about gaining and utilizing the tools and expertise you need to enhance and grow your business. If you are wondering where to buy NetSuite services and products, you have come to the right place. When you purchase your NetSuite licenses with Ardeeka, you gain a powerful software platform that is tailored to your specific business needs. We are devoted to understanding your business goals, your company culture and the specific challenges you face. Our commitment to partnership allows us to focus on you as our client and your business needs. We strive to build a successful business partnership based on mutual respect, trust and integrity.
Successful Implementations: Ardeeka's team has performed a number of successful NetSuite implementations. Our team has decades of NetSuite experience and continues to innovate as NetSuite products expand and grow. We have worked with businesses of all sizes, we love partnering with innovative, high-growth companies that are looking to maximize their NetSuite investment and experience with Ardeeka. We pledge to create a successful partnership with you and your business.
Partners in Action and Growth
Erik Bruneman
Founder & CEO
Erik has over 12 years experience working in NetSuite including running Implementation Services at NetSuite for several years. Since leaving NetSuite he has created and run two Netsuite practices, the first focused on existing NetSuite clients and the second on fast growing mid market to enterprise NetSuite customers. Erik has completed over 200 NetSuite implementations - his beard went grey on the 198th...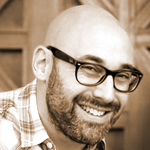 Mike Cordell
Design & eCommerce
No Longer With Ardeeka
With 7 years of experience working with NetSuite's eCommerce solution, He brings a modern design aesthtic to Ardeeka, and he brings NetSuite storefronts to life. Mike believes that interaction and responsiveness make the world a better place. His favorite color is plaid and he is serious about his watch collection.
Sheila Bentley
Sr. Consultant
Sheila is a big fan of NetSuite. She worked at NetSuite headquarters in San Mateo, California for 8+ years as Revenue Manager and can attest, first hand, at how NetSuite can support a business' success. One of her favorite ways to spend time at NetSuite was assisting the System guys. She did this by offering suggestions and feedback, based on her expertise, on how to create and enhance various Revenue and Accounting related solutions. Additionally, Sheila prides herself on treating each client with the individual attention they deserve. A happy client is always her objective!
Kyle Pretsch
Development & Backend
Relationships are built person-to-person, not person-to-organization and Kyle has taken this philosophy and applied it as his own personal motto. It's no surprise that this led him be a Consultant in business development for a NetSuite company. Kyle epitomizes integrity, energy, hard work and outside the box thinking. He specializes in applying his expertise to engage teams and arm them with solutions that provide incredible results and consistently exceed expectations.
Tricia LaMagna
Marketing Coordinator
Tricia has always enjoyed being keyed in on the changes happening in the world around her. She's been keeping up with trends, current events and the social commentary on both since she was old enough to know the world was bigger than her own backyard. After a casual conversation one night at dinner with an Ardeeka team member, she knew their new ideas and fresh style were a great fit.
Moses McGlivery
Development & Backend
With his experience in varying languages and API's Moses is set to utilize his abilities to provide results. He is a firm believer in authenticity and integrity. Creating solutions to problems, being a part of and contributing to a team isn't really work at all to him. His enjoyment in coding makes going the extra mile par for the course. Moses is happy to score or get the assist. He is into athletics and likes to run with his dog Keiko. She'd probably prefer he didn't spend so much time on the computer though.
Alex Earl Brown
Sr Business Analyst
Proficient in prioritizing and completing tasks in a timely manner, yet flexible to multitask when necessary. Able to negotiate and problem solve quickly, accurately, and efficiently. Adaptable with a desire for continuous personal growth. Looks dapper in a bowtie.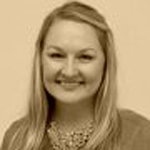 Brianna York
Project Manager
Brianna is a community builder at heart. She is a seasoned Technology Consultant with a passion for connection and community. One of her greatest strengths is readily stepping into new and ambiguous situations and quickly figuring out a clear path to move slow-moving or stalled projects forward. This is rooted in her skill for building effective relationships inside and outside of organizations and thus has often acted as the bridge between technical teams and their customers.
Jessica Shannon
Senior Designer
Jessica is a self-taught web designer currently residing in Pasadena, CA. She loves building relationships with clients and making their eCommerce dreams come true, blending her knowledge of marketing with her eye for design. She always welcomes new challenges and believes that almost anything can be accomplished with hard work, dedication, and a positive attitude. Whether she is designing mockups or writing code, her animals (Sir Georgie and Noodles) are always by her side to assist her.
Get to know our team with some fun facts!
No idea is too crazy
We thrive on challenges
Lovers of problems & solutions
All problems have three solutions.
Have you seen our office cat?
Probably not, we are dog people!
Did we mention we love coffee?
And tea. And water.
We love teamwork
Each of us took time writing this sentence.
We take our lunch seriously
Sushi can be productive!
Some of our skills
Cloak & Dagger 80%
Underwater Basketweaving 75%
Unicycle 90%
Walking & Chewing Gum 75%
Balloon Bump 100%